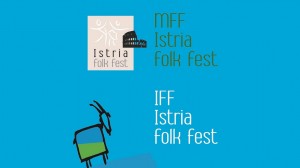 IFF "Istria folk fest" is traditional international folklore festival which is held in Buje – city on Istria coast of Adriatic sea. It is a festival of traditional folklore culture gathering folklore associations and ensembles from Croatia and many guests from Europe and the World. This event aims to portray the traditional folk costumes, songs and dances from Croatia and participating guest countries.
Organizer of the Festival is Cultural organization Croatia folk fest and realization is made by KULTUR-NIK festivals from Zagreb. This duo in the past few years launched several folk festivals on the Adriatic sea and inland.
This year Festival is under the auspices of  Mayor of the City of Buje.
Guests of IFF "Istria folk fest" have one performance in Buje as the host city and one performance in nearby cities. Co-organizer are Tourist board of City of Buje and Open university Buje.
So far the participants on the Festivals under our organization were groups and ensembles from Slovakia, Czech Republic, Turkey, Russia, Ukraine, Greece, Bulgaria, Hungary, Slovenia, Poland, etc.